Snowmobile White-Out Light – Polaris Matrix and AXYS Chassis
$109.95
Snowmobile White-Out Light – 12 Volt DC
Part Number: WOL12V-15AX-21MA
White-out lights provide unmatched terrain visibility at night.
Super bright LED technology provides over 1000 lumen of white light.
Perfect for:

Pit stops (be visible when stopped along the trail).
Unloading and loading your trailer at night.

Simple Installation:

Components mount easily using high quality 3m adhesive backing.
All hardware and instructions included.

Direct connection to your battery for "anytime" power on.
Biteharder white-out lights provide the ultimate in safety and visibility both on and off the trail.
Made from the highest quality components available – fully warrantied.
Convenience, innovation, safety and performance. Just what you expect from Biteharder.
Download White Out Lights Installation Instructions
HOW TO MEASURE YOUR COILING SPACING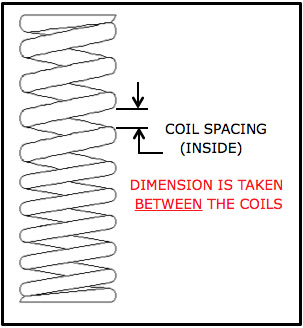 With your front coil springs adjusted for your individual riding style, measure the distance between the coils (See Diagram), with your machine on the ground under its own weight.