TRAIL COURTESY LIGHT
$149.95
Intended to alert oncoming traffic of potential riders behind the operator. Safer than using hand signals.
Made for all snowmobiles that produce DC voltage at the RCA accessory jack. Built-in splitter for use of heated shield cord along with the Trail Courtesy Light.
Comes with a handlebar mounted back-lit switch that displays the color of the LED strip visible to oncoming riders.
Green indicates the operator is alone or the last rider in their group.
Amber indicates that the operator is the lead rider and/or that there are one or more riders behind them.
HOW TO MEASURE YOUR COILING SPACING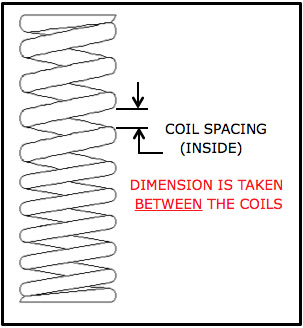 With your front coil springs adjusted for your individual riding style, measure the distance between the coils (See Diagram), with your machine on the ground under its own weight.