Side Support Pole
$39.95
The BITEHARDER "side support pole" allows you to simply and effectively hold your snowmobile securely on its side
Our fully adjustable clamping mechanism gives you the flexibility to tip your snowmobile at any angle for easy sharpening of your carbides,adjusting your suspension or inspecting your track
Interlocking aircraft grade aluminum poles and other high strength components secure your snowmobile wth incredible holding power
BiteHarder's side support pole also offers;

Adjust-ability to any length
Easy operating clamp allows for quick adjustment of clamping pressure
Universal handle bar adapter that works on any snowmobile
Rubber tipped bottom is perfect for gripping garage floors or bare pavement
Removable clip-on snow basket allows for trailside use in packed powder conditions

Convenience, simplicity, safety and performance. just what you expect from BiteHarder
Holding your snowmobile on its side has never been easier with BITEHARDER's Side Support Pole.
Our fully adjustable clamping mechanism gives you the flexibility to hold your snowmobile at any angle for easy sharpening of your carbides, adjusting your suspension, or inspecting your track.
Interlocking aircraft grade aluminum poles and other high strength components secure your snowmobile wth incredible holding power.
Convenience, innovation, safety and performance. Just what you expect from BITEHARDER.
---
Side Support Pole Use Instructions
download english instructions download french instructions
Out of Stock due to material availability for this season
HOW TO MEASURE YOUR COILING SPACING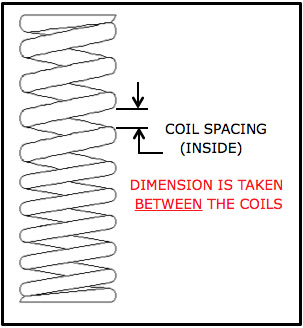 With your front coil springs adjusted for your individual riding style, measure the distance between the coils (See Diagram), with your machine on the ground under its own weight.

Sold Out – Please Select Another Color