SNOWMOBILE WHITE-OUT LIGHT – SKI-DOO GEN4 CHASSIS – 2017 AND UP (2 STROKE ONLY)
$139.95
The WhiteOut LED Light Kits are currently available for both Polaris and Ski-Doo snowmobiles.
The White Out light's unique low mounting position provides additional light to the front and sides of your snowmobile. Does not blind oncoming traffic.

Plug and play wiring kit with a waterproof back-lit switch, connects to your snowmobile's electrical system. On snowmobiles with electric start, the WhiteOut LED light works without your snowmobile running.

This provides increased visibility and safety, when parked on the side of the trail at night. Highly efficient, high-output LEDs produce over 1500 lumens of light. Power consumption is less than 5 watts.

This kit fits 2017+ Ski-Doo Gen 4, 2-stroke, narrow-body models.
HOW TO MEASURE YOUR COILING SPACING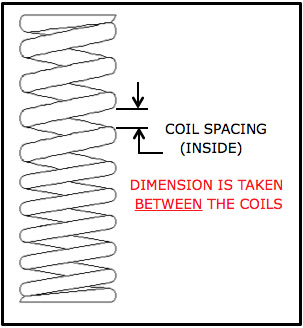 With your front coil springs adjusted for your individual riding style, measure the distance between the coils (See Diagram), with your machine on the ground under its own weight.