Standard Carbide Runner & Professional Stud Combo Pack
$159.95
This combo pack includes a Professional Series Carbide Stud Sharpening tool which is available in either 60 degree, 45 degree or 30 degree sharpening angles.
To learn more about which stud tip angle is best for you, please open the link below.
Carbide Runner Sharpening Tool (Standard Series)
HOW TO MEASURE YOUR COILING SPACING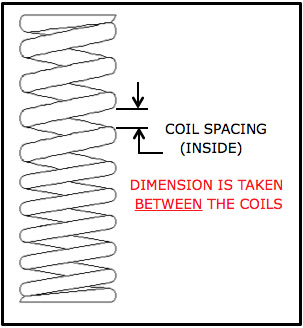 With your front coil springs adjusted for your individual riding style, measure the distance between the coils (See Diagram), with your machine on the ground under its own weight.